CARBON FIBER
A passion for performance, a drive for premium quality, a commitment to the people who ride Rinehart, our desire to reinvent the experience of a motorcycle - we are Rinehart Racing.
Innovations in performance exhaust, pioneering customer service and the very best quality that ranks second to none make Rinehart Racing® performance parts cutting-edge and the undisputed leader in the aftermarket industry.
The next evolution in performance products from Rinehart Racing is here: Carbon Fiber.
From the racetrack to your motorcycle, Rinehart Racing Carbon Fiber delivers the peak of performance in any situation. Incredibly strong, unbelievably light-weight, Rinehart Carbon Fiber will leave you speechless with the effect it has on your American V-Twin motorcycle.
UNMATCHED PERFORMANCE
Our Carbon Fiber wheels are up to 60% lighter than Cast wheels while simultaneously being stronger for unrivaled performance gains for your motorcycle.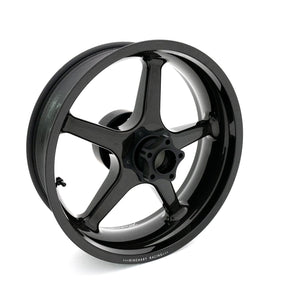 Increased Acceleration
By reducing weight, Rinehart Carbon Fiber wheels let your engine work more efficiently allowing the engine to accelerate with less resistance.
BETTER BRAKING
Rinehart Carbon Fiber wheels allow your motorcycle to brake more efficiently, allowing you stop quicker at shorter distances for those unexpected moments on the road.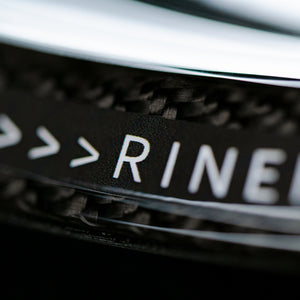 Less Road Vibration
Rinehart Carbon Fiber is uniquely handcrafted to not only be lighter than aluminum and stronger than steel, but to also absorb more road vibration making your ride more comfortable.
TWO STYLES TO CHOOSE FROM
Two styles. Same Performance. Find the style that matches your bike perfectly.
SHOP NOW
Handcrafted in small batches. Rinehart Carbon Fiber Wheels bring the racetrack to the road.